Garage Sale Listings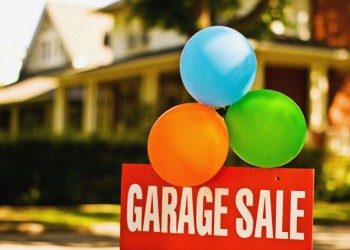 It's a new week! List your sale today!
Listings for:  Broken Arrow, Catoosa, Claremore, Collinsville, Oologah, Owasso, Skiatook, Sperry,  Talala and more.  Don't see your city? Don't worry, we add it as we post!
THIS WEEKS SALES

COLLINSVILLE Friday: March 23 & Saturday March 24. 9 am to 4 pm. 1317 Center Street. Estate sale: camping equipment, tools, vinyl records, sound system, furniture, household items, and a lot more. Indoor/Outdoor
Owasso Friday & Saturday: Large Family Garage Sale, 14006 E 87TH PL N, March 23rd and 24th, 9:00am – 5:00pm, Lots of Household Items, Little Boy Clothing, Teenage Girl Clothing, Women Plus-size Clothing, Young Men and Adult Men Clothing. Toys & Games, Books, Teacher Classroom Supplies and Decor, Paint, Tools and Parts. Willing to make deals as everything must go!!!
OWASSO: Sat 3/24 & Sun 3/25. 8am. 7713 N 152nd E Ave / The Champions West. 2 Family Sale. Lots of girls toys, little girl clothes, young men's medium and large clothes, Ashley dresser w mirror, twin bed, decorative items, Baby changing table, lots of brand new items from a relative's estate.
UPCOMING SALES
Owasso Friday Saturday & Sunday: Stone Canyon Non-Gated Spring Garage Sale, 76th & 177th E Ave, April 6th 7th & 8th, 8:00am – ???, You don't want to miss this sale! Please don't park on the grass.
OWASSO/COLLINSVILLE April 13-14 7am-12pm Discovery Bible Fellowship. 11600 N garnett (German corner) We have a huge church wide garage sale that benefits students going on mission trips. There are tools/bikes/clothes/ household items. Come check it out!
Submit your garage sale by clicking the button below.  Once you complete your form, you will be forwarded to our payment site, where you can submit your $5 payment.  Questions?  Rather submit over the phone? Call 918-274-1500 .

Instructions for posting Your Garage Sale Ad
Garage Sale posts are for residential ads or fundraisers only. No business ads. No estate sales, contact us about listing those. Ads are $5 for unlimited words.  Get rained out? We will run it again within 2 week at no cost. 
Listings are shared to our area community Facebook pages.
Ads MUST be placed by NOON on Friday the weekend of the event.  NO SALES will be posted for the weekend after noon on Friday. The earlier you turn in your ad the better.  Two weeks in advance? No problem. That lets people know you have one upcoming and what you will have to offer.
 You may also call in your ad:  Call our office at 918-274-1500 week days between 9-3.  A representative will take your information and payment over the phone.
City of Owasso Garage Sale Rules: Two garage sale signs are allowed per garage sale. One is allowed at the location of the sale and the second at the entrance to the neighborhood. Garage sales may not be attached to utility or light poles. No permit is required for garage sale signs. The maximum size allowed for garage sale signs is 4 square feet.