Seasonal Assistance
Posted in Rotate, Seasonal Assistance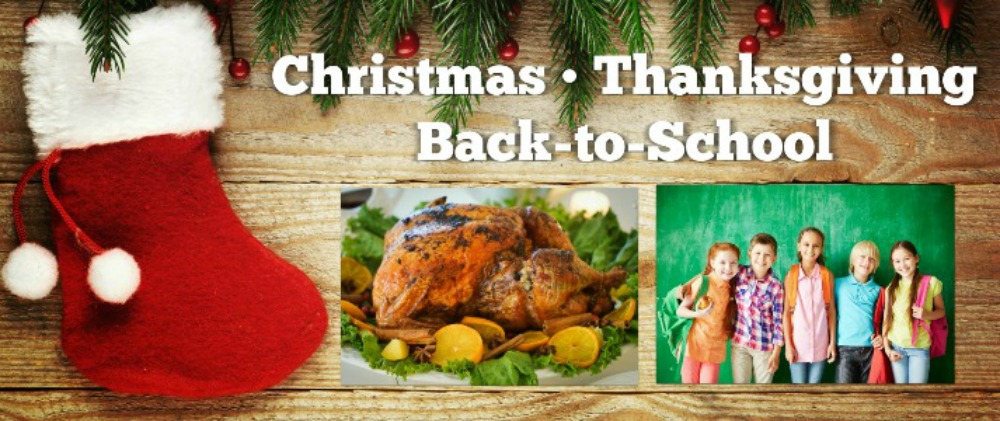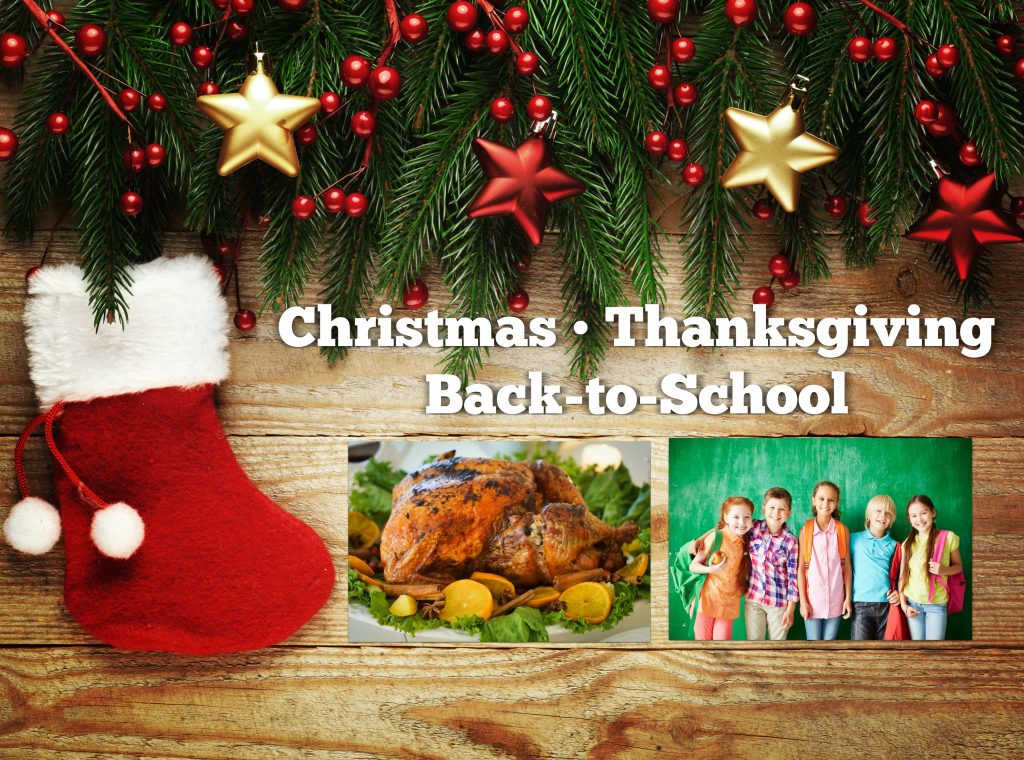 Seasonal Programs
Owasso Community Resources provides families with school supplies, Thanksgiving food baskets and Christmas gifts through seasonal programs.
Back-To-School Supplies – Annually, with community partners, OCR coordinates a Back-to-School supply drive that helps children of families in need. Students receive basics – paper, notebooks, pens and pencils, eraser and a backpack so they can begin the school year prepared.
Thanksgiving Food Baskets – A major community-wide effort helps provide Thanksgiving Food Baskets to families in need. Individuals, groups, businesses, organizations and churches prepare baskets of food items and a $25 gift card to be given to families for Thanksgiving.
Families must be qualifying clients of OCR and sign up. Groups register their baskets and deliver them to Friendship Baptist Church, where volunteers sort and make sure each basket is fully equipped for small and large families. OCR coordinates the distribution of the baskets to families with the help of volunteers.
Christmas Giving Tree – Each year children and disabled adults are adopted by individuals, businesses, organizations, families and churches with OCR's Christmas Giving Tree Program. Nearly 600 individuals receive gifts provided by a generous community. 
Stockings remain available at The Dry Cleaning Station,  Tulsa Federal Credit Union, Mail This! Copy That!,  RCB Bank at 86th St., Waterstone Cleaners, Ashlock Chiropractic and the OCR Office. Please Adopt One Today! Adopted gifts must be returned to OCR between Dec. 5-9.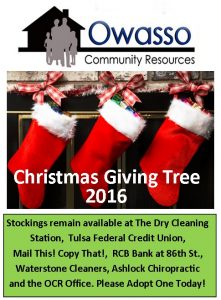 Families apply and list sizes of clothes, three wish list items and ages. Adults over the age of 55 on disability are also included in OCR's adoption list.
OCR has names for adoption at area businesses and organizations. Once adopted, OCR asks that all gifts be placed in a black plastic bag with a roll of Christmas wrapping paper and tape. When gifts are distributed to families, the parents can wrap the gifts for their children. Volunteers help organize receipt of the gifts and distribution to the families.