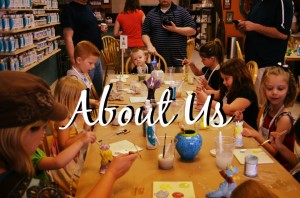 Since opening in 2012, Copper Kiln ceramic studio has been offering the Owasso community a fun and unique way to explore your artistic side at a reasonable cost. We offer over 500 ceramic pieces to choose from, paints, paintbrushes and stencils.
Our variety of supplies can help you make the perfect gift, or special piece of art. All you have to do is select your piece, paint it, and we fire it for you.
We are an open seating studio, and also host birthday parties and events. Visit our Parties page to learn more.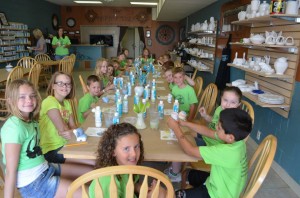 We value our customers and treat them like family. Every visit, we ensure that our guests are comfortable and leave with a smile! Come by and visit us today or call to schedule your next party with us!
---
What Our Customers Say: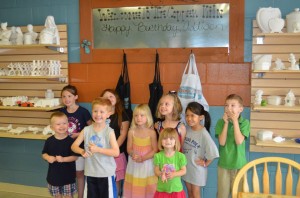 "I love this studio. Well worth the drive! Friendly, helpful, staff and great, calm atmosphere. Love it!" –Sarah Mahaffey
"I love taking my girls to the Copper Kiln. Matt and Penny have opened an awesome store in Owasso. They have a great selection of pottery that you can paint and provide a low stress environment in which to do so. They are also great with little kids (my youngest is 4 and the phrase "bull in china shop" comes to mind) and are very welcoming of them at the store. I highly recommend visiting this store for a fun-filled afternoon of painting!" –Chris Vaught
"Thank you for providing such a great place for family to come and have time together doing something different. I brought our 7 year old son in today and he had an absolute blast! I did too. We cannot wait to pick up our finished pieces on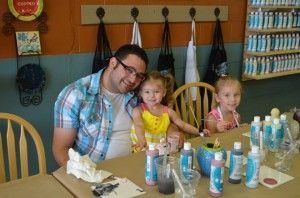 Saturday." –Wendy Helm
"I want to say thank you for all you do to support the band and the community. You are truly a treasure to Owasso." –Tonya Loving